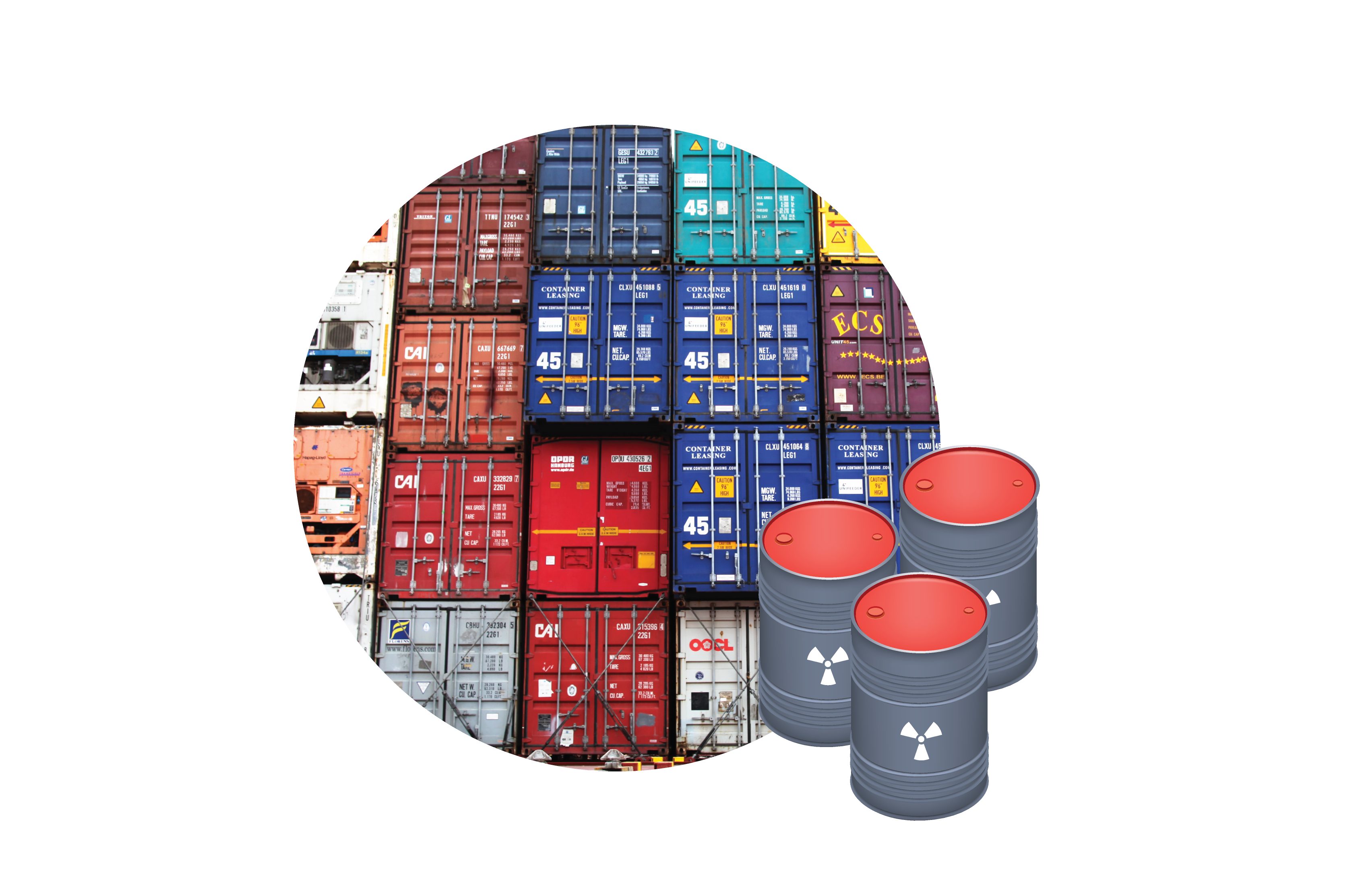 IMO and Goods Restrictions
For all goods, it is important to comply with international and local regulations, hereunder to ensure all required permissions and documentation is in place prior to shipment.

It is the customer's responsibility to ensure that the intended route of the goods you book with us is feasible and in compliance with any operational or legal restrictions at the involved ports and terminals. Unimed maintains a list of goods that are unacceptable for shipment which gets updated on a regular basis.


Download IMO and Goods Restrictions
For safety, legal, and operational reasons Unimed reserves the right, anytime to request additional documentation as/if needed, and with short notice, to decline any shipment of unacceptable goods, incl. Dangerous Goods.
Any extra cost, losses, or expenses (incl. fines, penalties, etc.) that might arise due to shipment of above-mentioned goods (Dangerous Goods and Unacceptable Goods) shall be for customer's account.
For any questions to the above please contact us via e-mail at below address:
cm-lim@utdfeeder.com
Find below guidelines for Dangerous Goods and the latest list of Unacceptable Goods.
Dangerous Goods (DG):
It is customer's responsibility to handle and declare DG documents correctly, according to the IMO IMDG Code. Shipments of DG cargo are subject to correct DG declaration, labeling, packing, stuffing, and documentation, and must be strictly in accordance with last amendment in force of the IMDG Code and the relevant requirement by competent authorities.
Please always provide the DG documents well in advance prior to loading on UFS feeder vessels.
We need forecast information 4-5 working days prior to loading and the DG documents (DG Manifest and DG Declaration incl. container number) latest with final Loading List.
Above information must be mailed to our relevant booking department via one of the below mail addresses, and must also be sent to the relevant agents in port of loading and port of discharging:
bookings@utdfeeder.com
In all ports of discharging it is required to notify hazardous cargo 24 up to 48 hours prior the arrival, where the DG documents must be submitted (e.g. DG Declaration, DG Manifest, valid Tank Certificates, etc.).

Unimed may always request additional documentation for final approval such as:
DG Manifest,
DG Declaration,
Valid Tank Certificate,
MSDS,
Approvals from Port Authority, Fire Brigade, Port Security, Competent Authority,
Shipper declarations,
Weathering Certificate,
Vanning certificate,
Flashpoint of the commodities,
Various statements.
Unacceptable Goods:
Unimed is not accepting the following products:
Ammonium Bromate and its aqueous solutions and mixtures of bromate with an ammonium salt (SP350)
Ammonium Chlorate and its aqueous solutions and mixtures of bromate with an ammonium salt (SP351)
Ammonium Chlorite and its aqueous solutions and mixtures of bromate with an ammonium salt (SP352)
Ammonium Permanganate and its aqueous solutions and mixtures of bromate with an ammonium salt (SP353)
Ammonium Hypochlorite
Ammonium Nitrate liable to self-heating sufficient to initiate a decomposition
Ammonium Nitrites and mixtures of an inorganic nitrite with an ammonium salt
Chloric Acid, Aqueous solution with a concentration exceeding 10%
Ethyl Nitrite pure
Fireworks
Hydrocyanic Acid, Aqueous solution (Hydrogen cyanide, aqueous solution) with more than 20% acid, by mass
Hydrogen Chloride, refrigerated liquid
Hydrogen Cyanide, solution with more than 45% Hydrogen Cyanide
Mercury Oxycyanide pure
Methyl Nitrite
Mixture of a Hypochlorite with an ammonium salt (SP349)
Perchloric Acid with more than 72% acid, by mass
Silver Picrate, dry or wetted with less than 30% water by mass
Toxic waste materials
Weapons of mass destruction
Zinc Ammonium Nitrite (see IMDG Special Provision 900)